Superb Chiropractic Care
With A Personal Touch
Chiropractor Bellevue TN
Welcome to Dixon Center located in Bellevue. We are celebrating over 30 years of chiropractic and medical services to our Nashville family, with over 35,000 satisfied patients. Schedule an appointment today with one of our Bellevue chiropractors.
---
THE MOST COMPLETE & INTEGRATIVE WHOLE-BODY HEALTH CARE
The human body has an astonishing natural ability to heal. It is our mission to awaken and nourish this ability through proper alignment, whole-body health, and guidance in nutrition and exercise. Unlike standard Westernized medicine, we treat the body as one complete system, instead of each system individually. We do this by meeting our patients where they are in life and working with them in a trusting and relaxing environment to help them achieve their health, nutrition, and fitness goals.
What we do best
We take care of our patients!
PHASE 1: RELIEF CARE
If you are like most people then you abide by the theory, if you are not in pain then there is nothing wrong with you and you are healthy. Unfortunately, we all understand that isn't true. We have all known others, or been victims ourselves, to being overcome by disease or illness out of what seems like nowhere.
PHASE 2: CORRECTIVE CARE
If chiropractic care stops after phase one, the chances of the injury or the condition repeating increases. To prevent the return of symptoms and pain, it is important that we continue treatment so our bodies have the proper support and guidance to heal properly.
PHASE 3: WELLNESS CARE
Once you have achieved full healing, it is important to continue to have routine care to prevent further/reoccurring injuries and maintain all the work and progress your body has made. This thought should fall along the lines of a healthy lifestyle
Check out this article featuring our team, and explaining our unique approach to integrative pain management: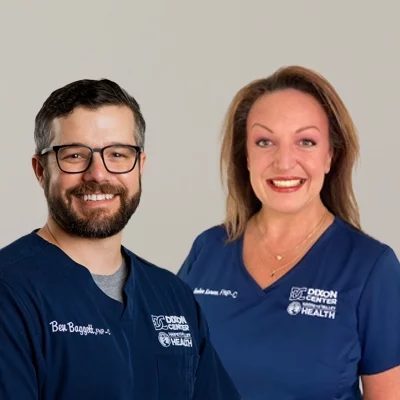 PROUD PARTNERS
We are proud to partner with Harpeth Valley Health Center to offer a unique approach to chiropractic care, coupled with alternative medical care… all under the same roof! Our chiropractic and medical doctors work together to care for your every need; you might call us a one-stop shop. As a team, we offer a broad range of techniques, bringing you the latest advancements in chiropractic care, physical rehabilitation, musculoskeletal treatment, wellness, weight loss, and primary medical care. We look forward to caring for your entire family!